Diatris
A downloadable game for Windows

⠀⠀About⠀⠀
Ever thought Tetris was too easy? Wished it was more unnecessarily complicated? No? Too bad, because I made this anyway. It's kind of like Tetris, except everything is skewed 45 degrees. Playing this game is surprisingly brain-breaking until it clicks. A fun twist on the tetris experience!
⠀⠀Features⠀⠀
This game has the following features:
Fascinating 45 degree tetris-like gameplay.
The ability to compete via online highscores.
Four game modes including race and zen.
Customisable gameplay, graphics, audio and controls.
A wonderful soundtrack by Nik Sudan.
Fancy 3D graphics.

⠀⠀Credit⠀⠀
[Programming] Rob van Saaze
[Art, Models] Rob van Saaze
[Sounds, Music] Nik Sudan
[Testing] Alyphen, Daniel Caaz, Csanyk, Thegamedevguy
[Special thanks] Alyphen, Iris Claessen, Juju Adams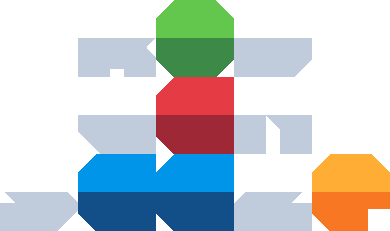 Download
Click download now to get access to the following files:
Comments
Log in with itch.io to leave a comment.
so much style! incredibly innovative, I can't wait to try
I chose Diatris as the first game on my Youtube channel. I hope you like my playing style.
Cool! Thanks for playing Alperdeniz!
This game is way better than it has any right being. Much more playable with the non-3D camera angle though, the default is a bit weird to adjust to.
After following the development on Twitter, I was super pumped to see this pop up on my feed. I've been super excited to go hands on since I initially saw it.

I want to say you absolutely have a solid idea here. I thought it might be gimmicky but this really feels solid and original and is super polished. I definitely want to see this continue to get fleshed out. I love, love it.

I really love the art! Everything looks great, especially the download page you've made. The explosions and particle effects are super satisfying. Also, I'm trying to blog about indie games like this and give feedback for the devs so my more detailed review is here if you want to see everything I had to say :)
Thanks for the game!
Thanks! I left another comment on your blog :).
A really fun game a great twist on the classic tetris. The game's settings are worth diving into, turning on "unicolor" and turning off "popups" will help significantly with piece recognition and maintaining flow.
As of this review I've got a score of 240500 in regular mode, which is just enough to get me onto the top 10 of the current scoreboard.
The other game modes are also good fun and can provide a different kind of challenge. When you play any level you return to the main menu so expect a lot of menu navigation if you plan on playing the extra challenging "compact" mode.
Its a compelling game to play, especially once you have a handle it.
I agree with your opinion. Thumbs up to the developer. Keep it up man 👍👏